On Monday, December 14, 2020, a total solar eclipse will occur over the southernmost portion of the continent of South America.
Similar to the recent eclipse that took place over that region on 2 July, 2019, this eclipse will traverse a path through the countries of Chile and Argentina. However, in contrast to the 2019 event, this eclipse will take place just prior to the start of the Austral Summer in the Southern Hemisphere.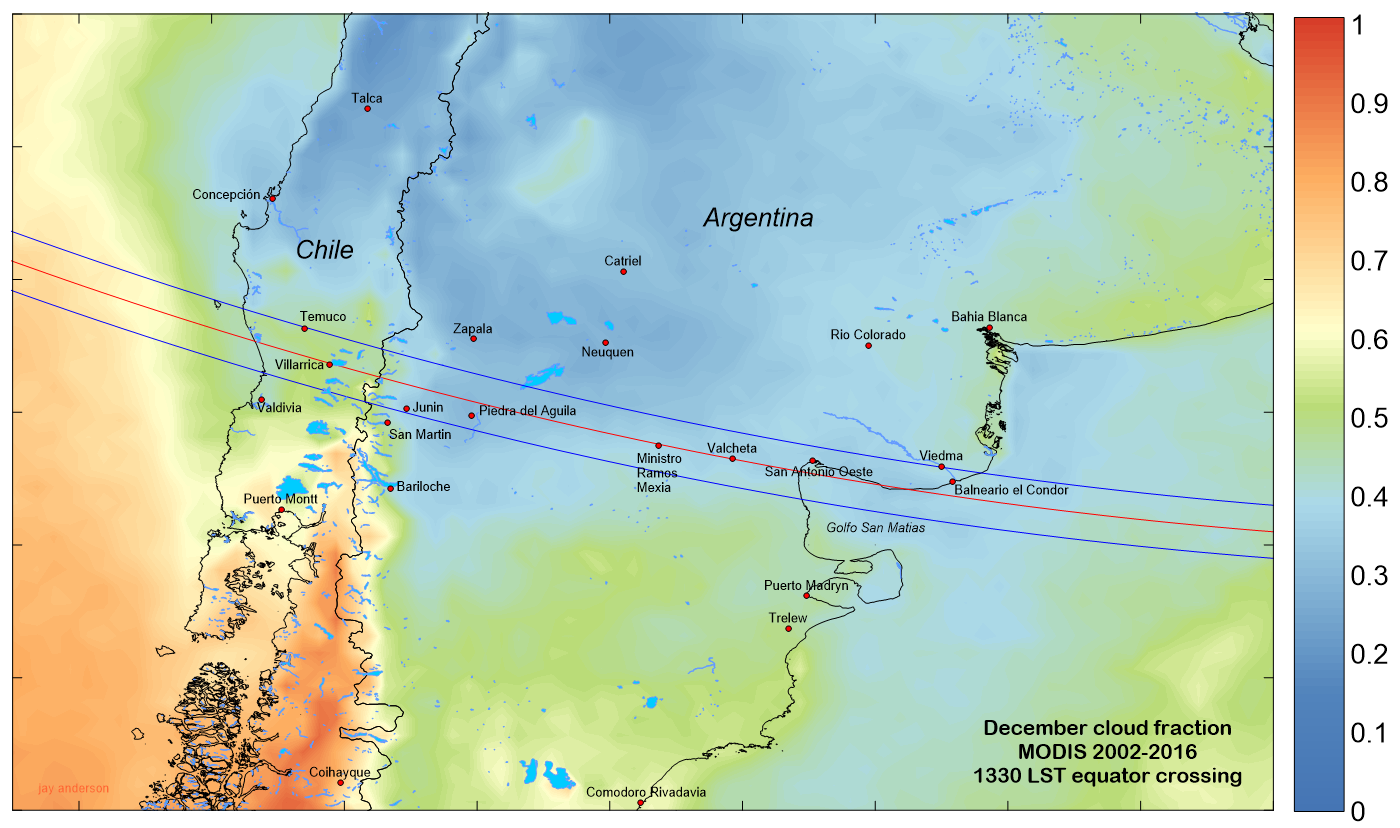 2020 eclipse track cloud cover (see https://eclipsophile.com/)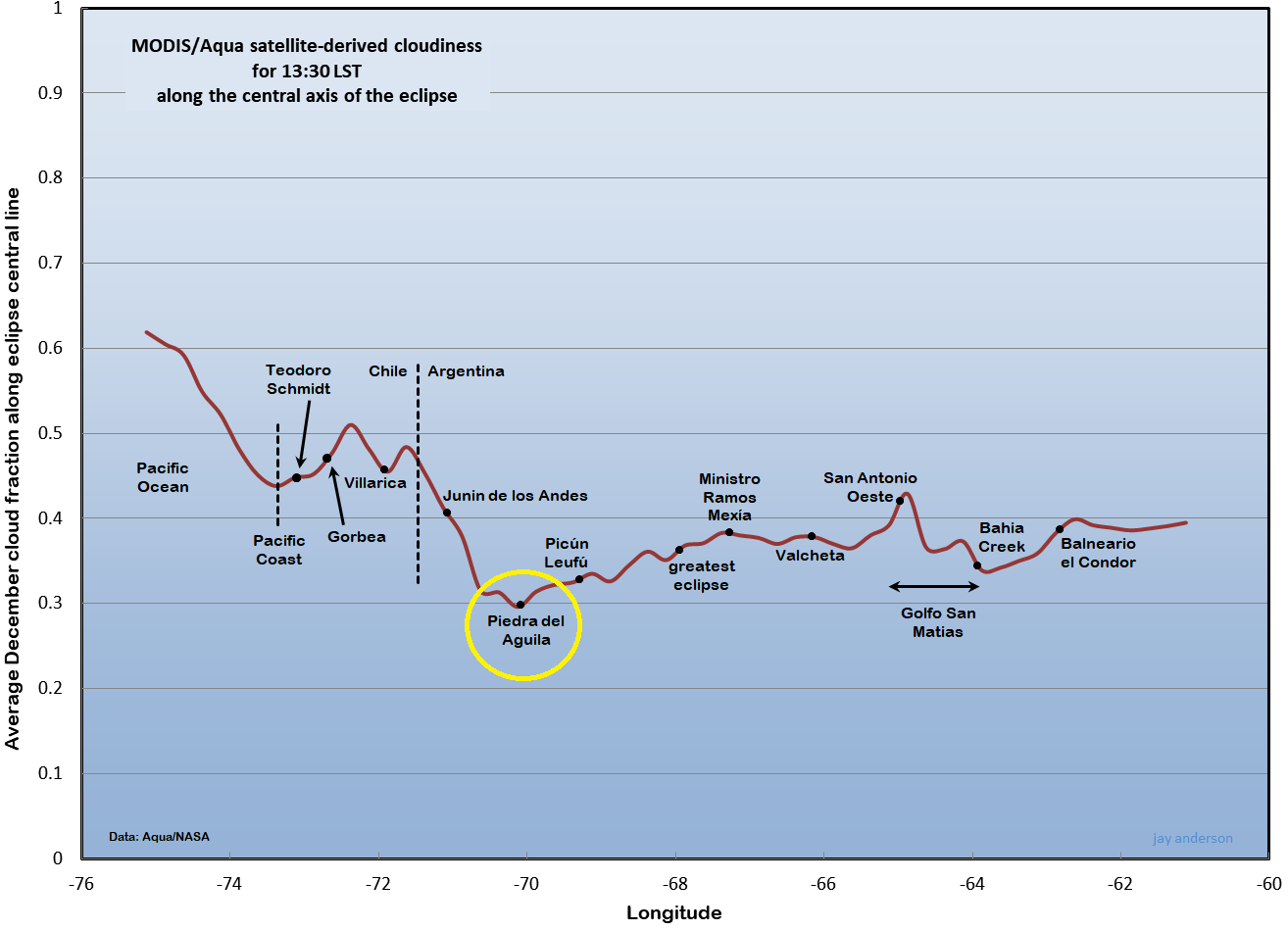 The eclipse will occur near local noon at a site especially chosen by Twilight Tours and its local inbound tour company, located on the banks of the Limay River, on the Piedra del Aguila Estancia (ranch) near Piedra del Aguila, Argentina. This location provides best prospects for cloud-free viewing as well as a unique "glamping" (luxury camping) experience.
Totality is anticipated to last 1 minute, 53 seconds, with a solar altitude of 72° above the horizon.
Twilight Tours is pleased to offer a unique 6 day, 5 night tour to observe this next solar eclipse, beginning in the bustling city of Buenos Aires, Argentina.
| | |
| --- | --- |
| Unique to this tour will be a one night " glamping" component, wherein tour participants will be residing in a specially prepared, luxury set of "yurt like," 2 person tents, with ample square footage (19 square meters/205 square ft.), that include carpeting, director's chairs, a King or Twin sized bed, bedside LED lamps and tables, along with separate group restrooms featuring running water, and modern toilet facilities. | |
Other features of this tour include 2 nights in Buenos Aires at the 5-star Sheraton Buenos Aires, centered in the exclusive Recoleta neighborhood of downtown BA, a gala evening of dinner and entertainment including a tango and folkloric show, a full day of touring in Buenos Aires with a typical Asado Argentinian BBQ lunch, and Gaucho Game events, touring of Victoria Island and Bosque de Arrayanes while enroute via surface to the camping site, and 2 nights in the city of Bariloche.
Space for this highly unique tour is very limited, and thus those considering it should make their plans as soon as feasible.
---
Itinerary and Registration Form * Please note that prices are based on our best estimates at this early date. Due to changes in travel costs (e.g. equipment rental, fuel costs), tour prices may be adjusted as we approach the eclipse date.
Sources of solar filters:
General Travel Links: