NOTE: This tour has been fully booked and our wait-list is full. Thank you for your interest. Please check back periodically for future eclipse tour opportunities.
On Monday, August the 21st, 2017, the continental United States will experience the dramatic, awe-inspiring astronomical spectacle that is a total eclipse of our sun. Not since February, 1979, has the mainland U.S. been within the narrow corridor of our moon's shadow. On that day, all those fortunate enough to be positioned in that path will be plunged into a deep, post-sunset like twilight in the midst of a midsummer's day.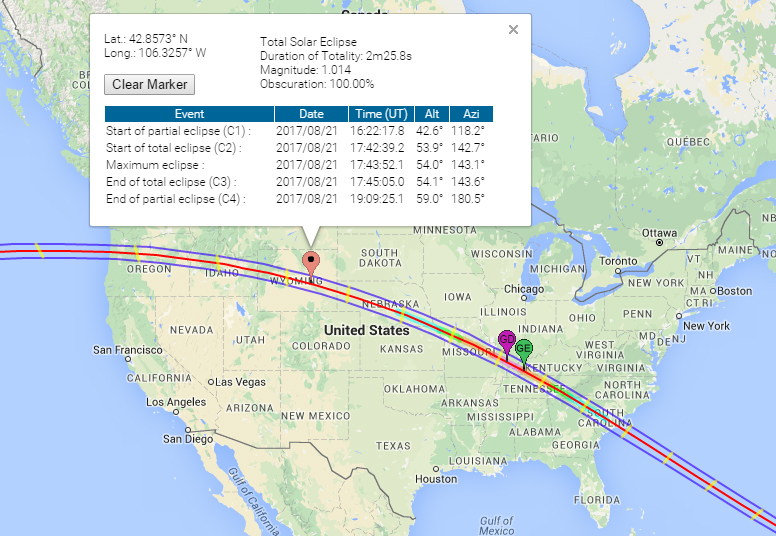 The local time of the total eclipse phase is shortly before noon (Mountain Daylight Time zone) at the Twilight Tours observing location.
Twilight Tours, with over 30 years' experience in organizing, marketing and operating solar eclipse expeditions throughout the world, now offers what will be its first domestic "all American" eclipse trip entirely based within the United States.

The 2017 eclipse will occur at about the same time in the solar activity cycle as the 2006 eclipse shown here (photographed by Twilight Tours from Turkey).
The eclipse will occur on Monday, August the 21st of 2017, starting at sunrise in the North Pacific Ocean. Shortly afterward, the lunar shadow, or umbra, will make its first landfall on the coast of Oregon. For the next 90 minutes, the shadow of our natural satellite will sweep across the entire width of the continental U.S., crossing the states of Oregon, Idaho, Wyoming, Nebraska, Missouri, Illinois, Kentucky, Tennessee, Georgia, and North and South Carolina. It then leaves the southeastern coast of the United States, and continues entirely over the waters of the Atlantic Ocean, concluding at sunset, south of the Cape Verde Islands off of Western Africa…
Though this eclipse is theoretically visible from coast to coast across the U.S., weather plays a big role in determining whether or not one can actually see the eclipse. Based on historical, synoptic weather data provided by Jay Anderson, retired Senior Meteorologist with Environment Canada, one of the prime viewing regions for this once in a lifetime event will be the area in and surrounding Casper, Wyoming.
Twilight Tours management conducted a thorough "site visitation" in the summer of 2013, wherein several candidate observing sites were selected for our tour participants in 2017. Confirmed reservations are in hand for these venues, and we are assured of our exclusive use of any of 3 facilities for eclipse day observations/activities.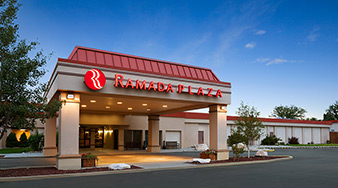 Tour members will have the convenience of clean, recently remodeled, and reasonably priced accommodations in Casper, at the Ramada Riverside Hotel and Conference Center, located in the heart of the city. Daily buffet breakfast, a welcoming evening reception including beverages and appetizers, air conditioned 55 person coach transportation to and from our observing site, a celebratory BBQ, and copious logistic and technical support, will all be included in the total price of this 4 day, 3 night trip.
We expect this tour to be highly subscribed to by both seasoned eclipse enthusiasts and novice eclipse chasers alike. As a result, we strongly encourage anyone interested in this event to consider our offering, and then take action to reserve your space on this exciting and special expedition!!
Please feel free to contact our offices, should you find you have questions not addressed by our itinerary listed here on our web site.
Please note that prices are based on our best estimates at this early date. Due to changes in travel costs (e.g. equipment rental, fuel costs), tour prices may be adjusted as we approach the eclipse date.

Sources of solar filters:
General Travel Links: